Becoming YU provides students with a framework to set meaningful goals, identify the skills they want to develop to achieve those goals and provide them with tools to reflect on and track their progress. Through Becoming YU students will recognize the value of their experiences, have greater clarity about their leadership and career goals, and articulate their skills and accomplishments with confidence!
While Becoming YU is designed to be self-driven by students, supervisors, mentors and coaches play a key role.Students will complete a series of modules and reflect on their experiences by regularly reflecting upon and tracking the competencies and skills they're developing through these experiences:
Understanding YU is designed to help students identify their skills, articulate a personal vision, values and mission, and create an action plan that will outline the goals they want to accomplish.
Experiencing YU will support students in preparing for and making the most of their experiences.
Expressing YU is intended to help students make meaning of the various activities that they've experienced so that they can better articulate their competencies and skills development.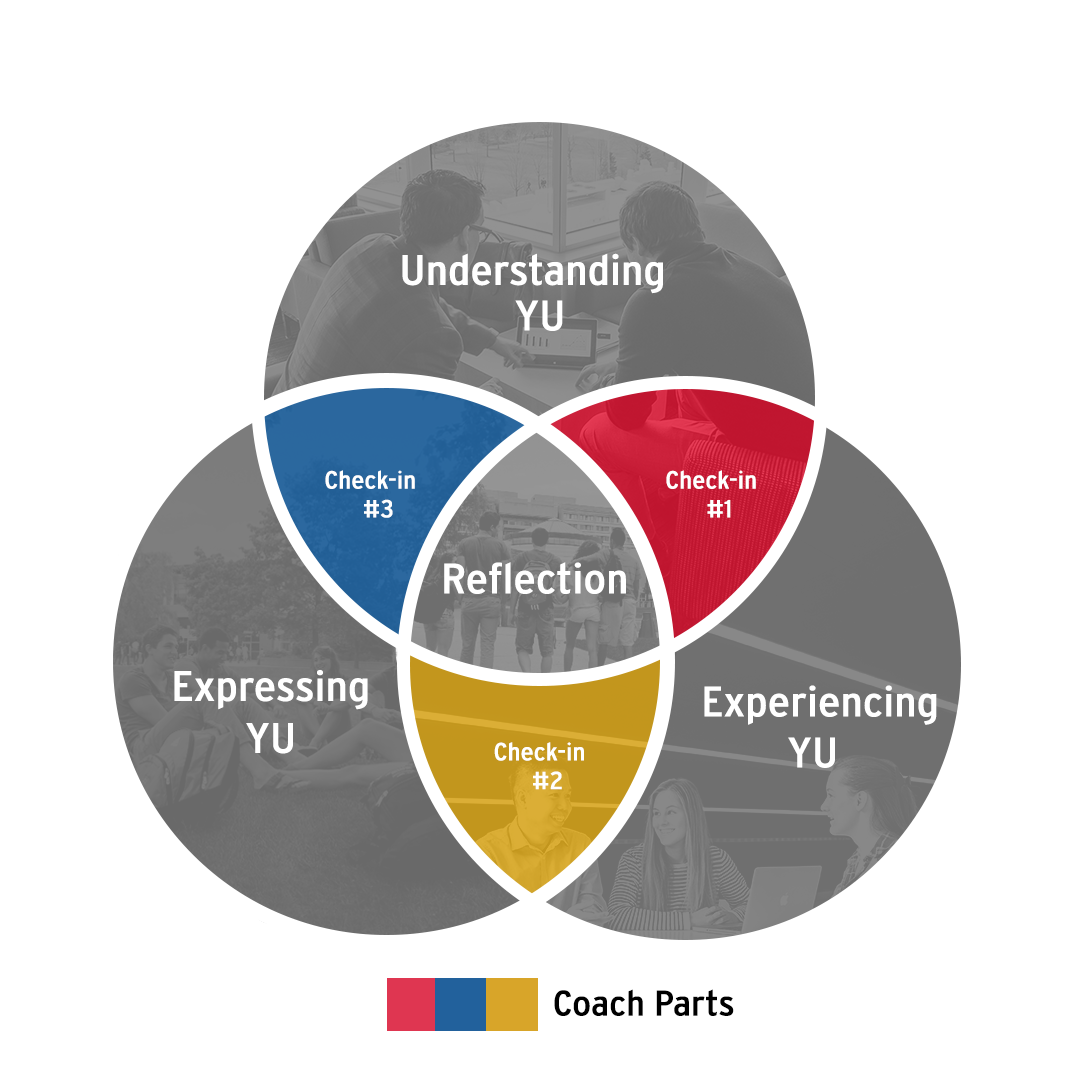 As a supervisor, mentor or coach of these students, you will be asked to have regular check-ins with your students to provide on-boarding/orientation to the position/role and your team, work with your students to set annual learning objectives that relate to their position/role specifically, encourage students to reflect on and record their experiences and skills development and discuss skills building activities and projects.
The Coaches' Playbook provides you with some tips and guidelines on how to make the most of your interactions with your students. Recognizing that some coaches have many students and can't meet with them all individually, prefer to meet in groups or already have established student onboarding programs, the Coaches' Playbook is simply a guideline and you are encouraged to be creative in how you roll out this program with your students.
"From the outset, Becoming YU provided the framework to foster a collaborative relationship between me, as a coach, and our student staff. Setting strategic goals and committing to a path for achieving them gave us a foundation for a mutually beneficial work experience. As a coach it was incredibly rewarding to hear our students articulate their learning objectives at the start of the year, and then reflect on the skill development and professional growth they achieved by the end of the year." – Molly Morris, Manager, Communications & Marketing, Division of Students (Coach)