Attention ALL work-study students
Please go to Experience York to get started on making the most of your summer work/study experiences through Becoming YU.
Step 1: Go to Experience York
Step 2: Click on the "Students" tab from the top bar and sign-in with your Passport York ID.
Step 3: Click on the "About Becoming YU" tab on the left navigation bar and follow the steps.
Understanding YU is designed to help you identify your skills, articulate a personal vision, values and mission, and create an action plan that will outline the goals you want to accomplish.
Experiencing YU will support you in preparing for and making the most of your personal, academic and professional experiences.
Expressing YU is intended to help you make meaning of the various activities that you've experienced so that you can better articulate your competencies and skills development.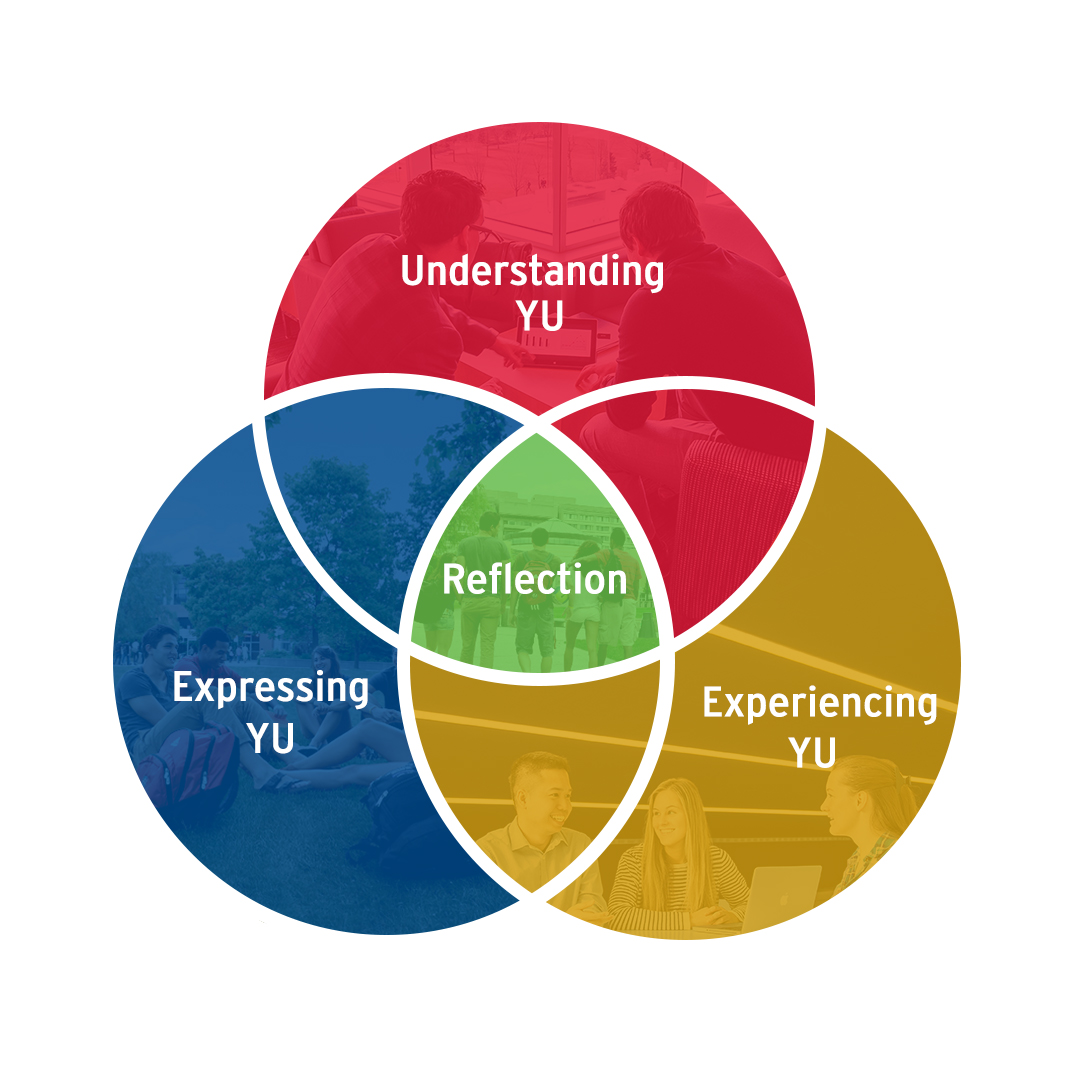 As you complete each module, you will be asked to reflect. Taking the time to reflect will help you to track, recognize and make meaning of the personal, academic and professional experiences you're having while at York.
You will also be encouraged to capture your skills development based on six core competencies outlined in the Becoming YU Competency Dictionary. By tracking the skills you're developing through your personal, academic and professional experiences, you'll be better equipped to articulate and provide examples of these skills to a prospective employer or for a future educational opportunity.
While Becoming YU is designed to be self-guided, we encourage you to engage a coach in the process who can provide an orientation to your experience and meet with you regularly to help you set learning objectives, provide you with skills building experiences and provide valuable feedback on your skills and accomplishments. Your interactions can also provide an excellent opportunity for you to reflect. The Check-In Guidelines for Students provide you with some tips on how to make the most of your conversations with your coach.
If you are a York University work/study student, your coach will be engaging in the Becoming YU process with you.
As a Work/Study student, Becoming YU has given me much-needed opportunities for reflection, has helped me find the vocabulary to describe the skills I already possessed and have fostered as a Senior Learning Skills Peer, and has helped me identify areas of growth for the future." – Alessia Loduca, completing her studies in English, French, & Concurrent Education (Senior Learning Skills Peer at Learning Skills Services)